My recent birthday marks my 13 years of baking and cooking professionally , I would not have believed my initial holiday professional baking classes led me into cooking professionally .I have no regrets whatsoever and now I am happily married so far to my job at MEC3 as a product chef.
I am still on my "staycation" in my family's country home thinking of chefs that have shaped and rocked my culinary mind/life 10 of them no ranking, they are equally important.
Real people, real inspiration
1.
Chef Adam Mathis
of Peninsula Tokyo-The man who literally trained me of wok section and brainwashed me of look , taste and texture.
2.
Chef Leslie Stronach
currently at Intercontinental Bangkok- I respect this man who hired me at Mandarin Oriental, just plain humility and treated us commis at the time as his own kid.
3.
Chef Mak Thong
currently A lecturer at Unitar-One of the best Malaysian chef , he is the man who hired me at Four Seasons and constantly reminded me at the time that discipline pays off, it means a lot to me who have never even cook in my mum's kitchen at the time.Experience at my first professional kitchen appointment, in the pastry kitchen taught me a lot of life.
4.
Chef Simone Cerea
currently at Four Season Budapest-He might not know this, but he is one of the reason why I love hot cooking.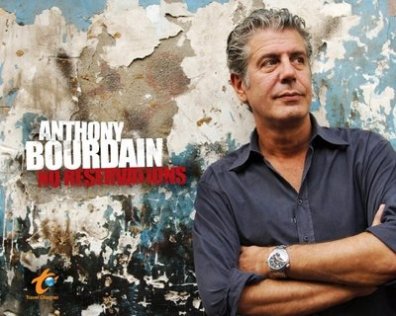 5.
Anthony Bourdain
I remember the first time I read his book,"Kitchen Confidential"on the train to go back home and discussed the book with Chef Adam in the kitchen the next day,He said"Some people can write, some people can cook...but this guy does both very well" 10 years after that...it's "true great minds think alike" and it's true intelligent mind is the sexiest asset....just saying.
6.
Grant Achatz
I know Grant Achatz's name since 2002 when he was made one of the best chefs in America.I saw him won numerous awards and won his cancer battle.I have nothing but respect an admiration for the man and once upon when I was ill, my American friend Loren a.k.a
Gourmet Dad
got me a book by Chef Achatz and it is signed by him.THANKS LOREN FOR THE KIND THOUGHT!
taraaa!!!!



7.Ben Roche


One of the most creative guy ,I have so much admiration for his contribution in the culinary society, he literally re engineered how I think of food.


chef Karl on the left with his brother Rudi
8.
Chef Karl Obauer
I had a brief Michelin experience with him but up until today, this guy is constantly learning and constantly checking if I am ok and always emerged in my life when I am in the intersection of my cooking dream and my reality.
9.
Chef Atul Kochhar
First I read about him leading azura dining now I am seeing benares, his restaurant getting all this amazing reviews .
10.Chef Chong Liew
We had an event and Chef Chong Liew was there to attend, he was looking at me working without me noticing at first , when I looked back , he smiled and showed me a thumb up while giving this very sincere smile.
I will never forget that confidence boost moment.
: